Piet Van Mechelen was obsessed with capturing Antwerp in pictures. His journey of discovery, through streets and alleys of the changing Flemish city, took place at a time when new discoveries, theories and inventions were shaking society. His aim was admirable, but the elements of his occupation brought about his downfall.

This story is modelled on actual events that took place in 1877.
Download this piece of literary fiction onto your device right away.

Details
Price: $1.50

Story title: Vision or Delusion
Length: 50 pages / 10,300 words
Size: 600kb
Author: Rosanne Dingli
Copyright holder: Rosanne Dingli
Publisher: Amazon Kindle

Multiple readings by original purchaser are allowed.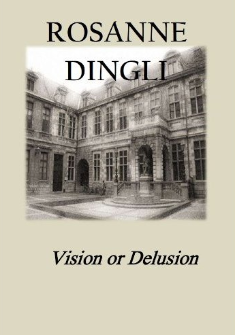 Enjoy this eBook right now when you express download on Kindle.

Don't have a Kindle? Why not download the FREE Kindle app for PC ? You can find the apps on the right-hand side of any Amazon Kindle bookshop page.